Backpacks are popular and varied in styles and can be used in a variety of situations
Share
Issue Time

Nov 14,2017
Backpacks are popular and varied in styles and can be used in a variety of situations

I do not know since when, backpack has become a fashion trend, the youth shoulder bag carrying many people's memories and dreams, people memorable. However, today's backpack is no longer just a sign of the students, sports, wind, school wind, workplace style wind and other styles of backpack, more and more people like all kinds of.
Shoulder bag for a wide range of people

In the past, backpack marks young, its capacity is much larger than the general backpack, so loved by many students; today, the appearance of the backpack is no longer a single bag or other sports backpack, but by fashion designers to design the changeable and various appearance, also has become a backpack. Kind of fashion accessories. And because of the large capacity of shoulder bags, easy to carry, and fashionable, now the backpack has been loved by all ages consumer groups.

"You can pack more with your shoulders, and you don't feel too heavy on your back."." In the emerging two road to a public institution to work Miss Li said, she usually go to work or go out to play, all like carrying a casual style backpack. This is because Miss Li usually need to carry some of the documents, if the back shoulder long time caused by shoulder strain, the level of the shoulder.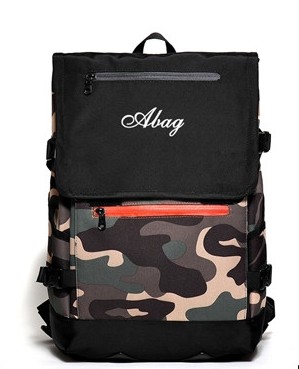 Not only did young Miss Lee like the back shoulder bag, but even the old lady liked the large capacity and convenience of the backpack. On the morning of March 2nd, aunt Wu, who had just arrived in the park, was carrying a pair of sports backpack and came to a supermarket. She was going to buy vegetables and prepare lunch for her family. "It's easier to carry your shoulders."!" Aunt Wu side to show their "pocket", while telling others, she used to go to Baiyun Mountain park to do exercise every day, she went out with a clean wipe for clothes and replaced with a towel, take the kettle filled with water and buy food needed for shopping bags. At the same time, she will also pack some oil in the backpack for a rainy day, so a large capacity "skin" fabric, shoulder pack is essential for her trip.

Shoulder bag, fashionable and diverse functions

"There are many types of backpacks that can be used for a variety of occasions." Now more and more into the shoulder bag consumer life, regardless of work, shopping, sports or travel, there will be able to adapt to different occasions of a variety of shoulder bag. In addition to the above-mentioned Ms. Lee's leisure shoulder bags and Wu aunt's sports backpack, there are laptops and tablet computers can be carried shoulder bag, also suitable for "office workers" use. This kind of shoulder bag not only can protect the computer, and its style is generally more dignified atmosphere, back on this kind of workplace shoulder bag, give a person a professional feeling.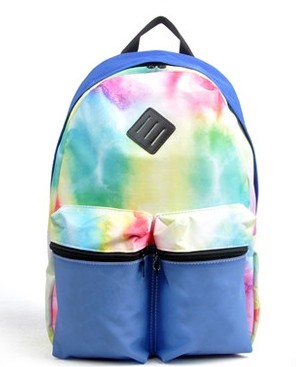 In addition to the variety of categories, designers in the design of some details of the shoulder bag also spent a lot of mind, with a lot of representatives of the trend of small decoration to make shoulders bag become more fashionable. Rivets, tassels, prints, cartoons and other fashion elements can be integrated into shoulder bags." And with different fashion elements, but also determines the different backpack style, or full of personality, or interesting, or a literary style, these different design can meet the aesthetic needs of different consumer groups trend.